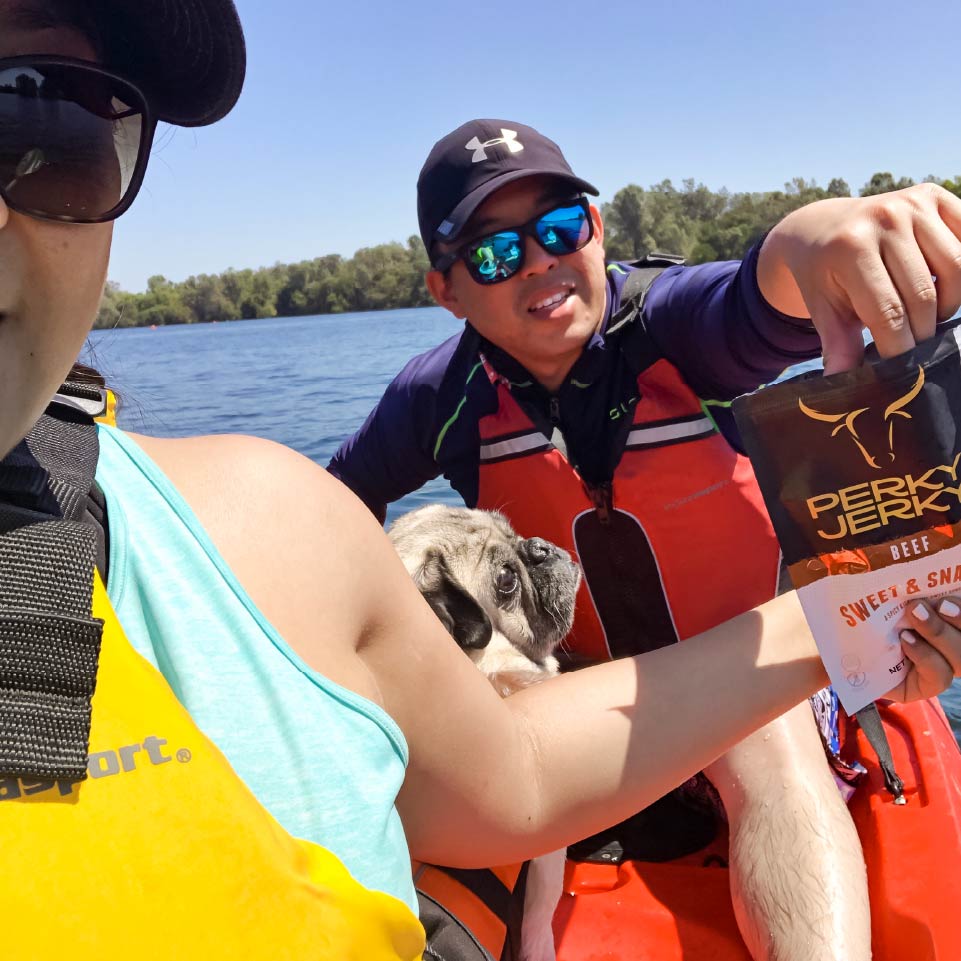 LET'S EXPLORE
Hey there, adventurer! Are you ready to take on the world and live life to the fullest? Of course, you are! But to do that, you need the right partner to keep you going. That's where Perky Jerky comes in - the ultimate sidekick for all your escapades.
We're that fun friend in your life that motivates you and gets you to try new things. We are well-traveled and will go anywhere. Your adventures wouldn't be the same without us!
That's because we provide all the energy you need and help put a little perk back into your step. Your journey is our journey. Let's explore together.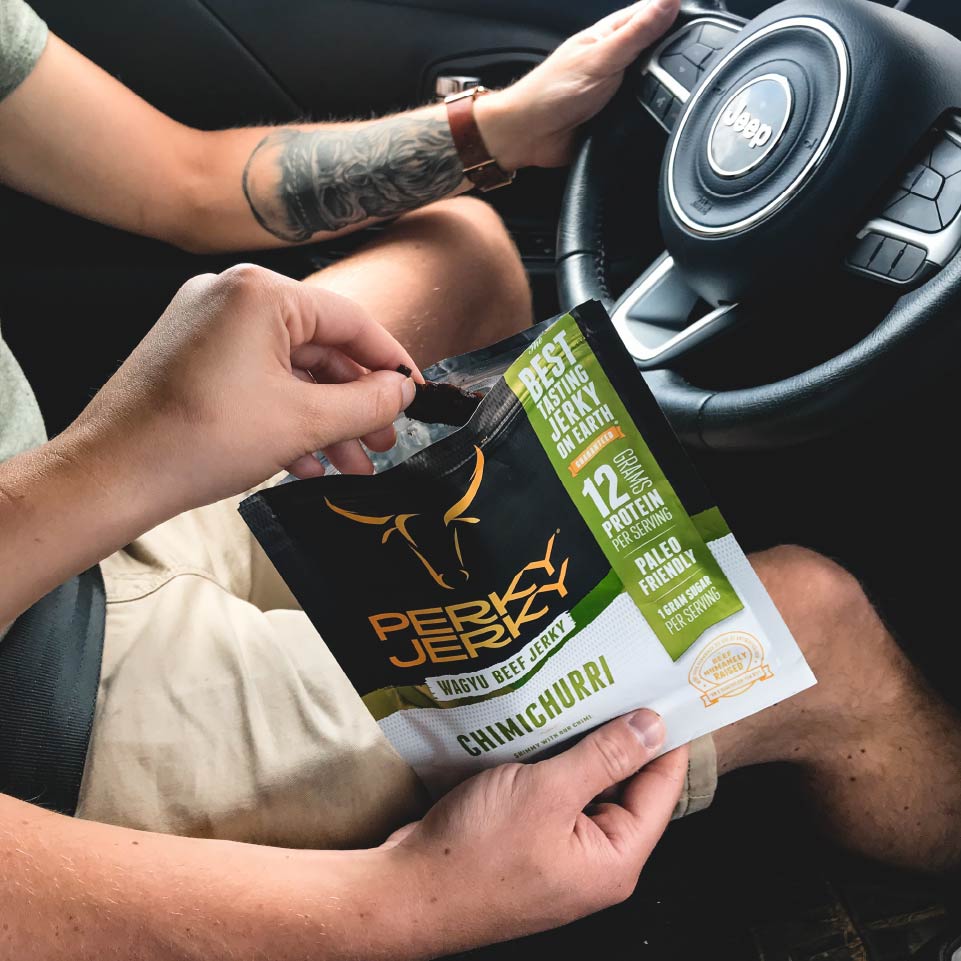 IT'S ALL IN THE BAG
Our jerky is the real deal - made from the finest quality meats and bursting with flavors that will make your taste buds dance. And with so many tasty options to choose from, you'll have a hard time picking just one. But don't worry, that's a good problem to have.
Oh, and did we mention how healthy our jerky is? Packed with protein and completely free from artificial junk. So you can indulge in all the deliciousness without any guilt. And the best part? Each bite is infused with the spirit of Colorado - the land of epic mountains, fresh air, and endless exploration. Every time you take a bite, you will feel like you've been exploring the great outdoors.
So whether you're hiking the trails, shredding slopes, or just going about your day, take a bag with you and enjoy the scenery. Who says snacking can't be an adventure?
TWO BOLD BRANDS, STRONGER TOGETHER
Two bold jerky brands garnered immense success right out of the gate. Their unique proteins and adventurous flavors piqued the interest of jerky fans and quickly built a loyal following.
While Perky Jerky was a trailblazer, producing a succulent and savory turkey jerky, Savage Jerky elevated the jerky game with its spicy and mouth-watering bacon jerky. Although the brands appealed to different fans, both shared a passion for handcrafting premium, innovative jerky that rose above a crowded market full of mediocre, mass-produced snacks.
Enter Ryan Surroz, an entrepreneur and beef jerky lover, who believed that the two companies' diverse product lines perfectly complemented one another. Now under a single roof, Surroz and his Team of Jerks are morphing the dynamic duo into a juggernaut of unique bold products, proudly known as 2Bold Brands.